Screw IT ...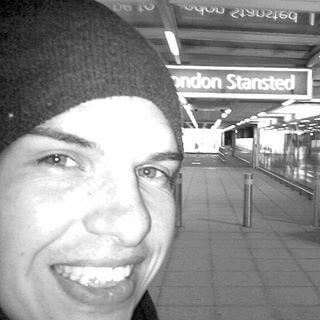 I'm Earnie
'Rhyker'
, retired nerd and now a Desktop Real Estate Entrepreneur. A Purveyor of pixels & cyber space. I see computer screens as the most valuable real-estate on earth, relative to size.
We live in the information age; it's about leveraging your laptop, smartphone, tablet and putting them to work amongst trillions of eyeballs; all desiring some of the most exclusive territory in the world.
Just think about it Billions of people fixated on millions of screens 24 hours, 7 days per week. Any useful gizmo / software living on someone's device therefore provides us with real-time interactive ownership of valuable digital real-estate.
Anything that's interactive and in real-time time that actually lives on peoples desktops and mobile phones, rather than a website is where it's at, as far as I am concerned. Note: I wrote this in 2009 ..
That's why computer games are packed full of situation and placement advertising. Game developers know that people play video games and watch videos online much longer, than they watch a movie or the TV these days (an avg. 6hrs per day).
Let's DO it!
The in vogue social media madness seems to be overtaking over everything. Social media has got the all powerful media moguls scratching their heads as they watch their profits dive and bank accounts haemorrhage by the unstoppable force of people power. The all powerful TV and print media empires are fast becoming like vinyl records when CD's hit the market. Infact what happened to shiny Compact Discs and/or Sony's superior MD?
Just wait and see the media moguls will try to gain control back. Just how they do it will be interesting and I can assure you it will involve buy outs law suits and further erosion of our rights; 'like' FaceBook, EU, NSA, Google, Apple, FBI, etc.
I am also intensely interested in dominating video marketing. I am currently seeking out every video media guru and internet marketing ninja, to discover how to market effectively. While sharing weekly insights and video tutorials; I am self taught.
Don't hesitate to contact me to exchange thoughts and/or ideas. Love to network, blog and exchange knowledge with like-minded individuals. Until ...
At the 4th of August 2014 this Leo turned 35 with an early mid-life crisis as a result. FFWD 3 years: "PIF"